Thanks to the new Facebook Ads Extension feature, you can now easily install the Facebook Pixel to publish your entire product catalogue within the display window of your Facebook page. This feature lets you promote all your products at the same time, instead of having to create individual announcements. Let's see how:
From the 'Sales channel > Facebook' section, click 'Start now' and begin installing the pixel on your shop.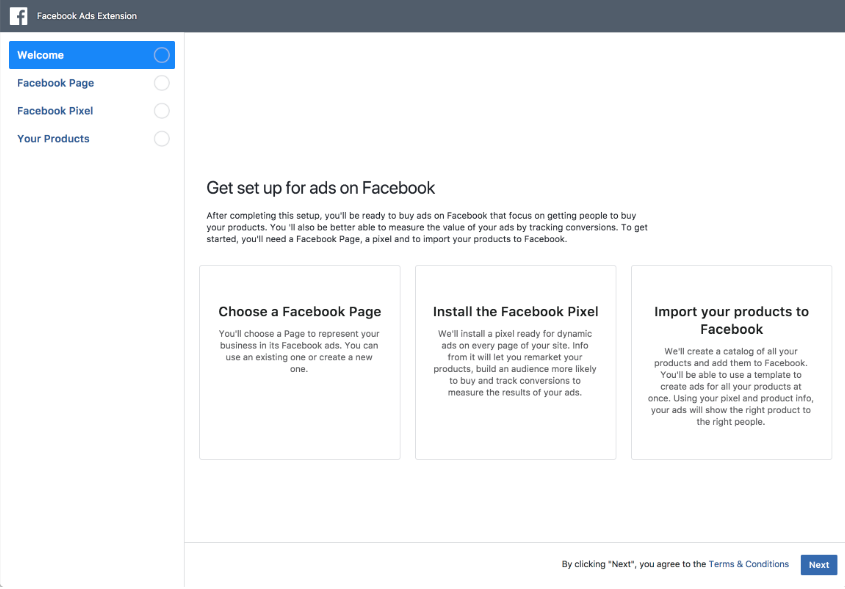 Click 'Next' to get to the screen where you can select the Facebook page to use: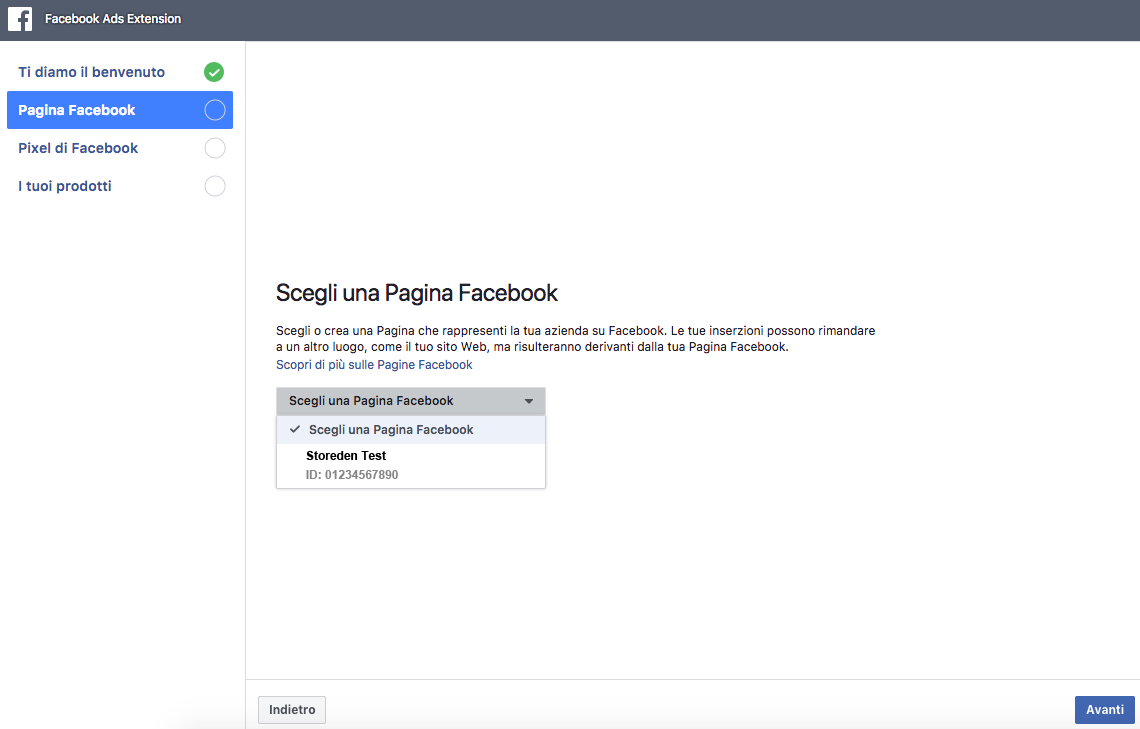 Once you select a page, you can proceed to the next screen, where you'll select the tracking pixel. If not already installed on the website, the Facebook Tracking Pixel option will be automatically activated.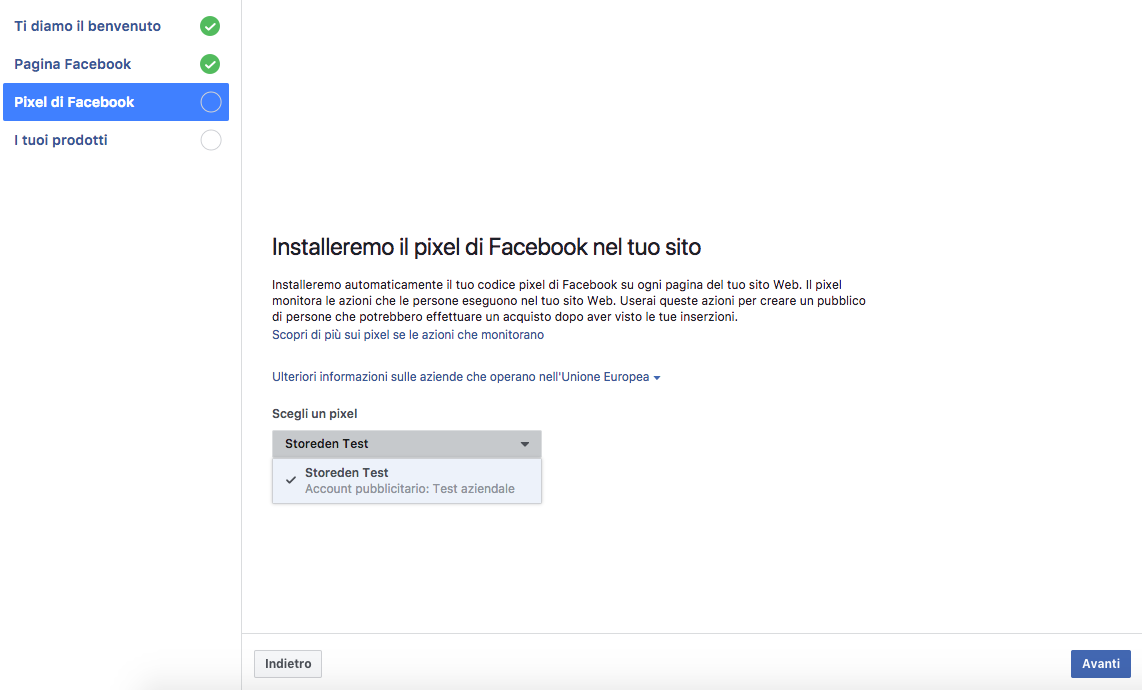 Click 'Next' to get to the summary screen, where you'll be shown the number of products available via your shop.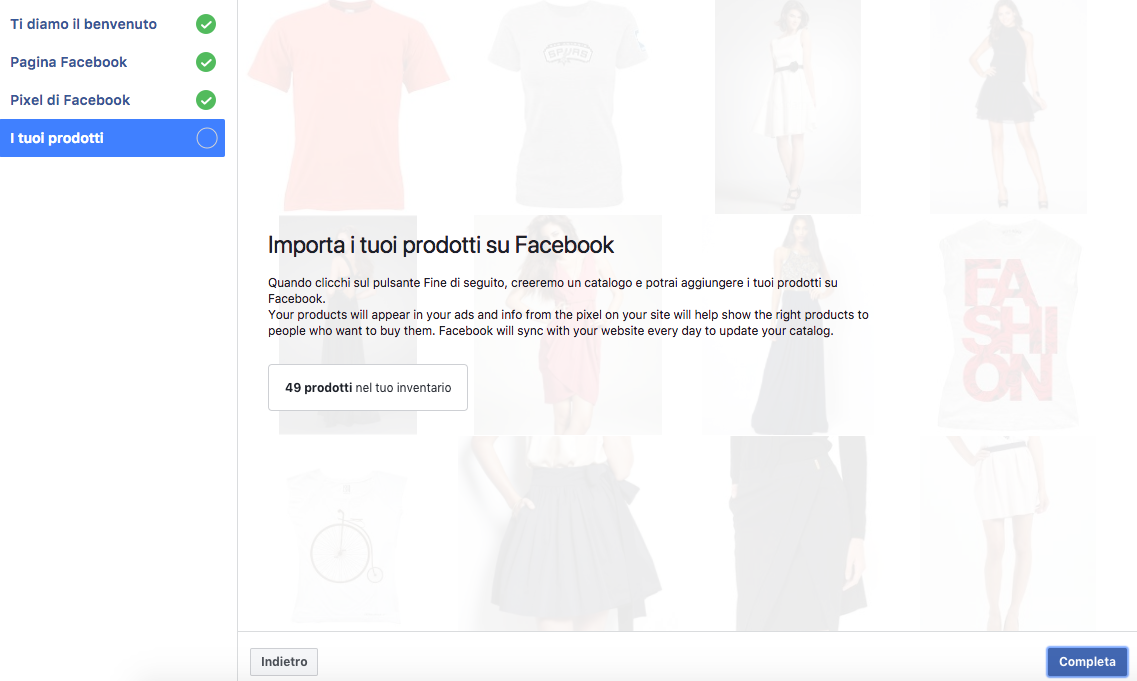 Click 'Confirm' to confirm the operation.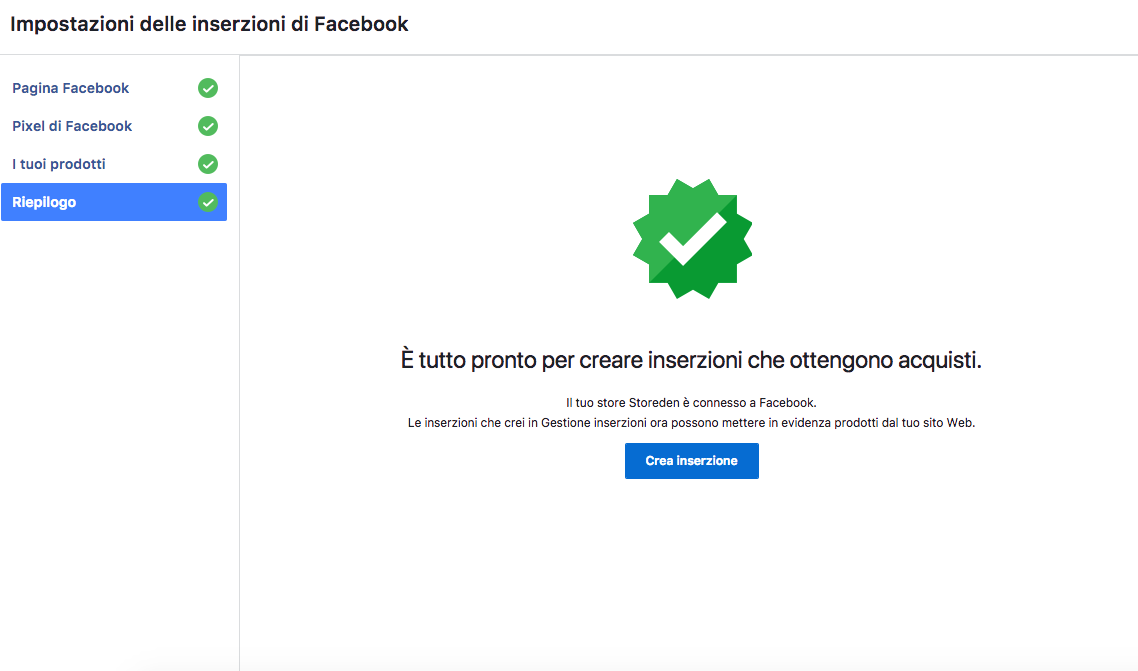 Once completed, you can close the page. The Blomming screen will be updated, displaying the 'Manage settings' button instead of 'Start now'.

Go to 'Sales channels > E-commerce > Analytics' and you will see the updated and installed Facebook pixel: